Crate washing
BOHRER - High Quality Crate washing systems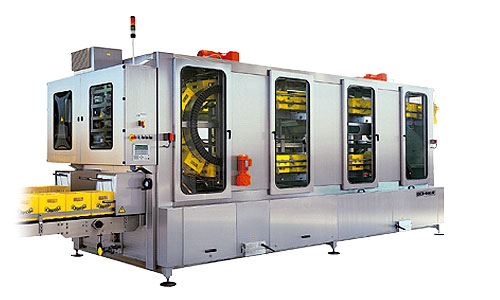 Play an always more important becoming role in the market and at the end customer. An eye catching crate design is accomplished by first class, but sensitive, impressions and eccentric shapes. To clean those gentle but still efficient demands on the crate washer increase.

Instead of using higher pressures or more aggressive lyes the success of BOHRER crate washing systems is the ingenious interplay of soaking bath and intensive jetting in various combinations.

This guarantees a quick and rational cleaning at an ideal and gentle crate treatment.

Among Bohrer's customers the companies: COCA-COLA, GUINNESS, BECK & CO, TUBORG-CARLSBERG and many more.

Details...